 LONE RAVEN - CRAIG AND KARA MARKLEY - ONCE UPON A WINTER MOON HOLIDAY SHOW - MARKLEY ENSEMBLE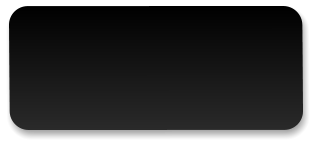 RavenShack Studio Remodel
Lone Raven has begun working on the follow-up
CD to "Flight To The Hinterlands." The
recording will consist of new original and
traditional music. The CD is being recorded in
Craig Markley's newly remodeled RavenShack
studio.
The studio renovation was completed several
months ago. In addition to new acoustical
treatments, the remodel also consists of new
mic pres, microphones and a recent upgrade
to Pro Tools 11 HDX.

Neil Jacobs in the Studio
Neil Jacobs is back in the RavenShack studio
working on his new CD, titled "The Peasant's
Sabbatical." The recording features an
exciting blend of Neil's original and traditional
compositions from around the world. In
addition to 12-string guitar, Neil will also be
playing an assortment of stringed instruments,
including mandocello, brac, tambura and several
prims. Members of Lone Raven will also be adding violin, bass, accordion, percussion and other
instruments.
Alabama Shakes
After spending years touring in various rock,
blues and funk bands, Craig had to part with
his beloved Hammond B3 organ and Leslie.
However, the organ is going to a very good
home, and that makes us very happy. After
all, a Hammond needs to be played!! The
band, Alabama Shakes, pulled up in their
touring bus and loaded it on the way to their next gig. A special thanks to Shane Haase for all of the
coordination that went into making this happen.
Kara at the Dublin Irish Festival Feis
After several years of dancing with Millennium
Academy, Kara entered her first adult
competition at the Columbus Feis, which was
held during the 2013 Dublin Irish Festival.
She co-designed her dress, which was then
created from scratch by the amazing Maureen
McCardel of Frenzy Universe. Kara thoroughly
enjoyed the entire experience and ended up
winning second place in her soft shoe reel. She plans to compete again in the future.
Lone Raven Music is the official site for the
musical endeavors of the Celtic/World band
"Lone Raven," the father/daughter
ensemble "Craig and Kara Markley," and the
"Once Upon A Winter Moon" winter/holiday
show, featuring "The Lone Raven Consort."
Available For:
concerts • festivals • weddings • corporate
events • private parties • special occasions
Fee Support Artist
www.oac.state.oh.us